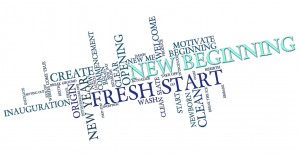 HELLO and HAPPY NEW YEAR to you all!
It is a new year, which means new starts and new goals. What will your goals be this year? Will you BEGIN your family history? Will you SOLVE a brick wall problem? Will you PLAN a family reunion? Will you LEARN a new technique for research? What about SCANNING and PRESERVING all your documents and pictures?
Before you begin – or if you already have – set out your goals, make them attainable and do not hesitate to reach out for assistance wherever that may be. A community group, a local Family History Center, your friendly Professional Genealogist, or even the internet. There are so many blogs and resources out there to be had to answer everything from the simplest questions to the most challenging ones!
I for one have four major items on my goal list this year. They say if you share them with someone it makes you accountable, so I am sharing them with all of you. Hope you don't mind too much.
Digitize and back up the boxes of pictures and documents I own and have inherited
Solve the American Indian dilemma on my mom's side of the family tree
Become advanced in my knowledge of the DNA testing and research
Complete the "52 ancestors in 52 weeks Challenge" (more on that tomorrow)
What are your goals? I would love to hear them, maybe I have sparked something in you. Let's do this together.
There is a lot happening in the genealogical world with company merging, access to new documents and records digitally, families being connected through DNA testing all over the world and much more! I hope you will stick around and share these stories with me as I will be sharing all the new stuff with you.
Just remember: One Leaf at a time!
Comments