About
A bit about Kristi L. Sexton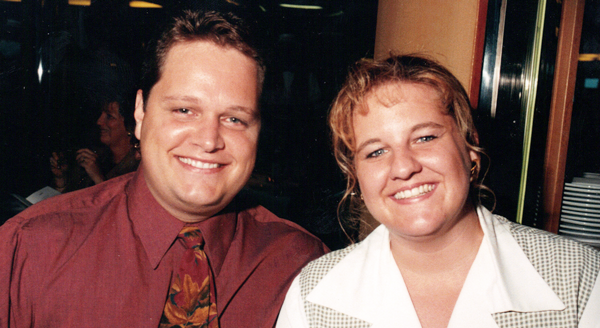 At this time in my life, at my "mid-life" I would call it, since I am in my mid-forties, almost, I have found so much value in things that didn't matter much to me when I was younger. The little things in life, the simple things in life, and sometimes some would call the mundane things in life. Oh don't get me wrong, I still have excitement here and there, adventure at times, but I find I look at life so much differently as a woman, a mother, a wife, a devoted member of my church, a member of my community, a member of my crazy family, a student, an innovator and a lover of knowledge. I could add to this list, but I don't have enough paper. You will get the idea as you read my blog I am sure.
I wanted to better my knowledge of writing the story of not only myself but my ancestors, for generations to know us better."
I love the smell of the jasmine in bloom every summer that grows behind our house. It is so fragrant, when the wind wisps the scent over the wall in the evening as I water the grass, it just makes me smile. I love hearing the lyrics to a song not intentionally played, which brings a memory rushing back to me like it was happening right at that moment. I love riding in the car listening to the radio and hearing my daughter sing along. She has a beautiful voice, and doesn't perform anymore (I miss that!). I love sitting in bed at night, late at night, over-tired, with my husband, giggling at the silliest things so hard that tears stream down both of our cheeks. I love the look in a young girl's eyes when she discovers for the first time she has her very own testimony and faith. I love the feeling of my mother in law's hands when she holds my hands tight as if to say "I love you." I love to watch my dog chase her tail in the yard for 20 minutes straight as if it were a new invention every time she does it. I love the smell of the beach, the ocean, the sand, and the sound they all make as a symphony to my heart. I love the peace and serenity I feel every time I enter into a Conversation with my father in Heaven. I love the sweet purr of our cat, who comes calling precisely at dinner time each night.
I love my family, sometimes, most times, and all the time. "The good, bad, and the crazy," my husband would say. I love doing family history. This is why I took a Personal History class. I wanted to better my knowledge of writing the story of not only myself but my ancestors, for generations to know us better. To understand us better. To love us and want to care for us more.
I am a collector of words, of quotes, and of great thoughts. I have several of them tucked in several places to remind me when I need reminding, to uplift me, to jolt me into reality and to share when a friend needs one of those. I am going to end for now by sharing one (or two) of my favorites. It is from one of my favorite and wisest authors I think that ever did live!
Today you are you
That is truer than true
There is no one alive
Who is you'er than you!"
-Dr. Suess

More than just a "Professional Genealogist", Kristi belongs to several exclusive Genealogical and Historical Societies…
Genealogical Societies
Historical Societies
Additional Involvement